Amazon is now a UK Courier, Google is keen. The future of retail looks - connected.
Google's latest experiment is Keen, an automated, machine-learning based version of Pinterest
As the need for #discovery becomes increasingly important, Google made an interesting move in the last week. Having spent years gathering ad and behaviour data, they are taking a step in front of Pinterest and not just showing you items you might like, it is recommending boards.  Instead of sending emails about new Google Search results, Keen leverages a combination of machine learning techniques and human collaboration to help users curate content around a topic.
This project is called Keen. It's described as being like an automated version of Pinterest. Once a "keen" is created, you can then optionally add to the collection, remove items you don't want and share the Keen with others to allow them to also add content. The resulting collection can be either public or private. Keen can also email you alerts when new content is available. Christmas shopping lists may never be the same.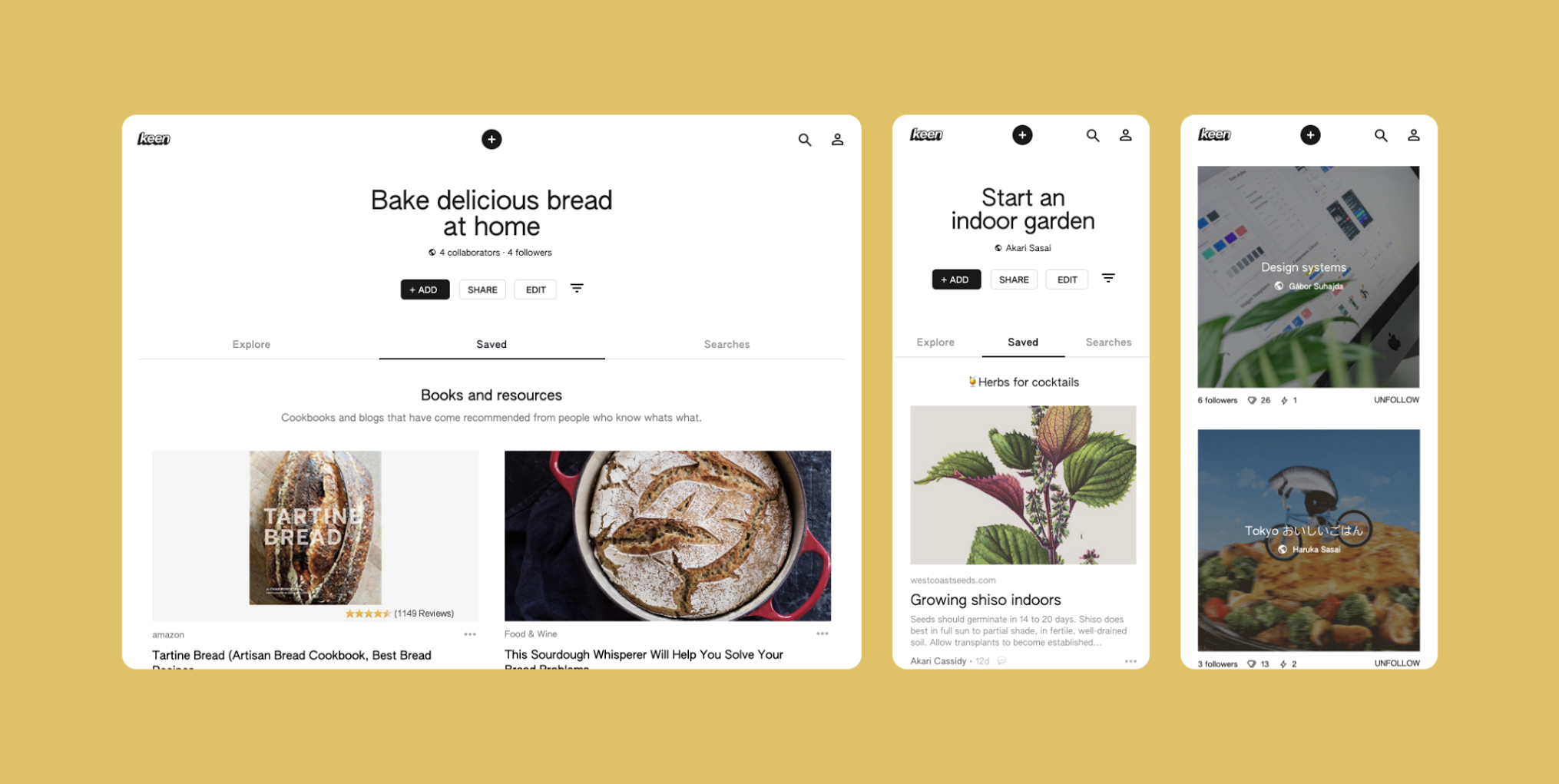 Full story 
here. 



---
Amazon has just become a shipping carrier in the UK. 
Amazon is advertising shipping services to sellers in the UK, offering premium shipping services at competitive prices. "Amazon Shipping will pick up your parcels 7 days a week, and deliver them to your customers," it states on its UK 
Amazon shipping website.


And it is not restricting this to Amazon's own orders either. "Ship orders from your own website and other channels, starting from 20 parcels a day. 
Amazon Shipping promises UK merchants competitive rates – and importantly, it says it does not charge extra fees for residential delivery, peak fees, or to deliver on weekends.
Interesting too that Jeff Bezos has invested in Beacon, an AI driven carrier company that finds the cheapest route for shipping products. 
Full story 
here
. 
---
Carrefour and Google to launch voice grocery shopping service in France.
PARIS (Reuters) - Carrefour and Google said on Tuesday they were launching a voice-based grocery shopping service in France as part of the French retailer's ambition to accelerate its expansion into food e-commerce.
"This innovation, developed with Google, will further accelerate the trajectory of e-commerce at Carrefour," said Amelie Oudea-Castera, Carrefour's Executive Director of E-Commerce, Data and Digital Transformation. The new service will allow users who associate their Google account with their Carrefour account to add items to a shopping list by saying generic words such as butter or milk, or names of products or brands.
This is a good use case for voice and it reminds me of the Facebook portal advert, in fact the last few months has seemed like this. 
"if you can't be there, feel there"
.
---
First national standard on e-commerce transactions launched in Singapore.


The launch of the new standard - Technical Reference 76 (TR 76) - will help build trust and transparency in online transactions, Enterprise Singapore (ESG) and the Singapore Standards Council said on Friday (June 12).  It covers e-commerce transactions from pre- to post-purchase activities and will serve as a practical reference for e-retailers and online intermediaries such as e-marketplaces.  
Businesses can use the guidelines as a checklist to develop e-commerce policies and communicate clearly to consumers. They include details on what information merchants need to state regarding their products or services, returns and refunds policies, as well as payment and shipping processes.
This will make it easier for consumers to make informed choices, the agencies said.
We have had these metrics for years and use trust symbols in many places. I am not sure how the business world would feel about this, but it is a place where standards in most things are usually met well by businesses with the population falling in line too. 
Full story 
here
.
---
Amazon Prime Day will be in October - WTF


Prepare yourself for an onslaught of deals for 3 months. This will be an exceptionally challenging time for those in retail sectors or brands trying to eek the year out. According to 
this article by John Ghiorso
 "  
That's a big deal for brands
 because you can no longer strategize for Prime Day and then regroup before Q4 shopping starts. Your advertising, inventory, operations, content, ranking, and promotional strategy all have to be set up to ramp in July and August and sustain throughout the end of the year. No breaks."
This could scarcely be a worse year for the sector and poses some thinking that needs to be done today, namely: 
1. Start advertising early
2. Be aggressive with your advertising
3. Know your promotional strategy and product mix
4. Increase your inventory
5. Update your Amazon content
6. Keep your account in good standing and keep eyes on at all times
This will be a year like no other. Buckle up. 
---
Finally, I came across this brilliant infographic this week on twitter, courtesy of Richard Hyman.  
#futureofretail
#retailtech
#ecommerce
 This is a brilliant infographic courtesy of 
Richard Hyman
 . Some highlights:
-- "Less scale, more focus"
-- "Proactively manage channel shift"
-- "Excess supply has replaced excess demand"
-- "Increased addded value REQUIRED"
And this I love 
#finance
 providers must get closer to 
#retail
 and take longer term view.
Any stand out elements for you?
#onlineretail
#retailexperience
#retailexperience
#d2c
#retailinnovation
#ecommercemarketing
#ecommerce2020
#omnichannel
Comments
0